Independent Mortgage Brokers Brisbane
Independent Mortgage Brokers must, by definition, be completely free from outside control. This means they must have their own credit licence, not operate under an aggregator or franchise, and be independently owned. Our Brisbane based Mortgage Broker firm is independently owned, however uses Australian Finance Group (AFG) as an aggregator due to the massive benefits of doing so: access to a large variety of lenders and products, state-of-the-art software and industry training. Insofar as commissions are concerned when deciding whether a Mortgage Broker is "independent": most commissions payable by each lender are the same (or very comparable), however all Mortgage Brokers should disclose the full commissions available by each lender prior to submitting any applications on your behalf, we consider this standard practice. Click here to read about current commission rates and how a Mortgage Broker is paid.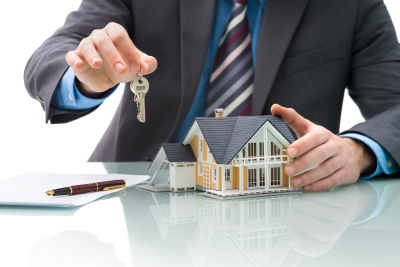 An independently owned Mortgage Broker firm can aggregate under whomever benefits their clients the most.
The vast majority of Mortgage Brokers are not technically independent, as they generally operate under an aggregator. An aggregator provides access to lenders, runs compliance audits, provides training and software along with a myriad other services. We chose to aggregate through AFG as they provide us with a great structure that allows us to deal with a large array of lenders, keeps us up-to-date on industry relevent news, and provides us with modern online technology to help us to help our clients. Being with AFG also allows us to keep a sense of independence in our operations when compared with other aggregators.
Enquiry Form
As an independently owned Mortgage Broker firm, we have the liberty to choose:
To change aggregator if the relationship doesn't benefit our clients.
How to operate within Government laws and aggregator guidelines.
To work with the lenders that give great service.
We can help you with:
Calculating how much you are able to borrow.
Presenting your situation to multiple lenders.
Providing you with the best offers available.
Advice and recommendations on complex situations.
Complete the application on your behalf.
The information provided in this website is for general education purposes only and does not constitute specialist advice. It should not be relied upon for the purposes of entering into any legal or financial commitments. Specific investment advice should be obtained from a suitably qualified professional before adopting any investment strategy. Whilst we aim to update our site frequently, interest rates change frequently, please contact us to confirm the latest offers. *Note: the home loan with the lowest current interest rate is not necessarily the most suitable for your circumstances, you may not qualify for that particular product, and not all products are available in all states and territories. The comparison rate provided is based on a loan amount of $150,000 and a term of 25 years secured by an owner-occupied residential property. Warning: This Comparison Rate applies only to the example or examples given. Different amounts and terms will result in different Comparison Rates. Costs such as redraw fees or early repayment fees, and cost savings such as fee waivers, are not included in the Comparison Rate but may influence the cost of the loan. Whilst we endevour to keep the information on this website up-to-date at all times, interest rates change daily - always confirm the current interest by calling 0466392717 before making any decisions.