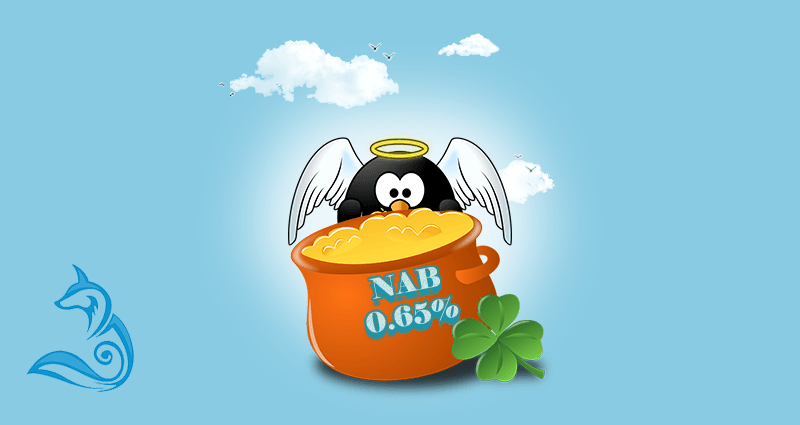 Mortgage Broker Commission Rates
Mortgage Broker commission rates vary from lender-to-lender. As Mortgage Brokers essentially does the job of a banker, lenders are happy to pay a commission in exchange for a successful loan application – meaning the customer doesn't have to pay them anything. There are two way a Mortgage Broker gets paid: upfront commission and trail commission.
Our commission rates for your loan are always disclosed upfront for all bank recommendations in our Loan Recommendations PDF & again in our Credit Proposal before submission.
How much does a Mortgage Broker make on a loan?
Upfront Commission: 0.65% - 0.70% of the loan amount + GST in most cases.
Trail Commission: 0.15% of the loan balance each year.
A more detailed look at the different bank's commission rates
You can see a full list of our lenders' commission rates on our Remuneration Disclosure, or you can see a the rates of a few popular lenders below: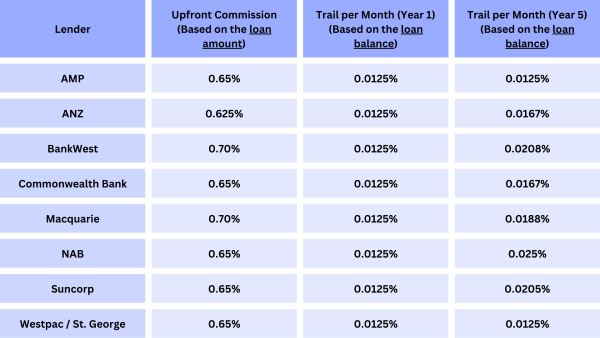 As you can see, although payments are unregulated, the difference between the banks commission rates is very minimal. While commissions may appear to encourage bias, this model is what enables Mortgage Brokers to provide their services to the customer, without charging them.
Mortgage Brokers are paid two types of Commission...
Upfront Commission
This is a one-time commission paid roughly 30 days after settlement. A Mortgage Broker is always obliged to disclose their commission to you during the process. Whilst the rate varies from lender to lender, the most common upfront commission rate is 0.65% - 0.70% + GST. The upfront commission is not paid by the customer in any way.
Some banks have implemented a system whereby the upfront commission is calculated as the new loan balance less any offset account balances.
Clawback of Upfront Commissions
If a customer pays out or refinances their home loan within 2 years, a lender can enforce a "Clawback" clause upon a Mortgage Broker, forcing the Broker to pay back their upfront commission. While this upsets many Mortgage Brokers, it can work in the favour of the customer, ensuring the Mortgage Broker puts your loan with a bank that you will be happy with, else they will have to pay their commission back.
Many banks have recently introduced a 'partial clawback' where they will clawback the commission for any lump-sum payments made within the first 12 months.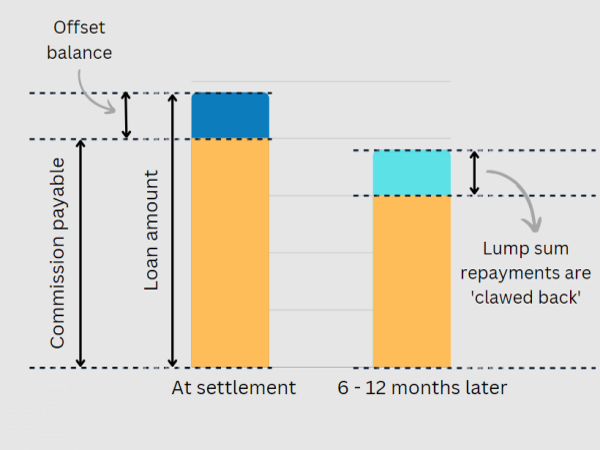 Trail Commission
Trail Commission is another mechanism to ensure a Mortgage Broker puts the customer with a bank they will be happy with. Every month that the customer remains with the same lender, the introducing Mortgage Broker gets paid a small commission (the amount usually increases slowly over the first 5 years). These payments stop when a customer pays out their loan, or refinances through another bank or Mortgage Broker.
This trailing amount is paid to cover the Broker's ongoing costs of maintaining your loan. For us, that includes an annual rate review, loan restructuring, loan increases & refinances.
This amount is usually around 0.15% of the loan amount per year.
Other information that may be helpful if you're looking at using a Mortgage Broker
Mortgage Broker Commission Rates FAQ
How much commission do Mortgage Brokers receive?
Usually 0.65% - 0.70% upfront + 0.15% + GST p.a. trail income. So on a $500,000 loan, they would get about $3,250 upfront commission + $750 p.a. trail.
How much do most Mortgage Brokers charge?
Because of the commission paid by the bank, the majority of Mortgage Brokers in Australia charge $0.
Do Mortgage Brokers get paid more for a bigger loan?
Yes - the commission is based off of the loan balance. Most banks will, however, not pay commission for any offset account balances. So if you get a $500k loan, but have $100k in your offset after settlement, the Broker will only get paid for the $400k.
Last updated:&nbsp

03 January, 2023

&nbsp &nbsp &nbsp &nbspAuthor:&nbsp