Unsecured Personal Loan Broker
Our unsecured personal loan broker is a specialist at getting personal loans approved without putting up a car or other collateral as security. We can look at your entire situation before submitting any applications to help decide where your best chance of approval is, and what the differences in fees and interest rates will be with the various lenders.
Call our unsecured personal loan broker for free - 0466392717.
People often get declined by the traditional banks for myriad reasons. We can generally help by finding a solution where others have failed - and we only get paid upon your loan's approval. Looking for a different type of loan? Look at our Mortgage Broker Brisbane page.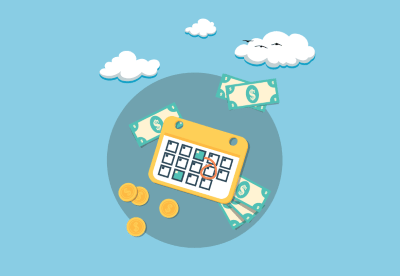 Obtaining a loan can be a difficult process, especially for those with bad credit which is often a result of things outside of their control. Whether you're purchasing a home, consolidating debt or seeking a personal loan in Brisbane, the team at Blue Fox Finance has the necessary expertise to help you obtain the loans you need, when you need them. Reach out to us today to learn about the many ways in which we can help you.
What are unsecured loans?
Unsecured loans are a type of loan which isn't backed by collateral of some sort. These are typically either personal loans, student loans or credit cards (they may also be used for home loans and other financing in special instances). Our unsecured personal loan brokers can help you negotiate the process of finding and locking in a fair loan.
How can personal loan finance brokers help me?
If you're seeking unsecured personal loans in Brisbane, our experts can significantly help you simplify and expedite the process. Many lenders tend to decline an unsecured or bad credit loan due to the risk they're taking on board – our team can help you find the right option and greatly increase your chances of approval. We offer helpful loan information, access to a wide network of lenders, assist in the application process and can also help you negotiate the best terms and rates.
Unsecured personal loan brokers in Brisbane
Whether you're searching for bad credit loan solutions in Brisbane or need professional assistance negotiating a fair loan, our team at Blue Fox Finance can help. Contact us to learn more about our financial experts or to set up a consultation today.
Enquiry Form
Our Unsecured Personal Loan Broker can:
Check your borrowing capacity.
Find a lender who's policies you fit with.
Present you with multiple options in many cases.
Complete the application on your behalf.
Features:
Personal loan term: 1 - 7 years.
24 - 48 hour settlements.
Fixed or variable rate.
Unsecured loan options.
Can be used for debt consolidation, holidays, medical expenses or most other reasonable requests.
Personal Loan Broker FAQ:
Why use an Unsecured Personal Loan Broker?
An unsecured personal loan broker can help get your loan approved. Different lenders have different policies and people are often declined for reasons unknown to them. We know the ins-and-outs of the different policies and can match you up to a suitable lender.
What are the fees?
Nothing is required up-front, however each different lender has different fees applicable, all of which will be disclosed in full to you prior to your application. Our brokerage is built into the loan.
How long does it take to get an unsecured personal loan?
We can often have unsecured personal loans settled and funded within 24 - 48 hours.
Can you do after-hours appointments?
Yes! After-hours and weekend appointments are welcomed, although your finance application will generally only be processed on week days.
Do you only service Brisbane?
We can do personal loans all over Australia, often over the phone. Our Personal Loan Broker is however based in North Brisbane, and as such can service all surrounding areas in person: Albion – Alderley – Ascot – Aspley – Bald Hills – Banyo – Boondall – Bracken Ridge – Bridgeman Downs – Brighton – Brisbane Airport – Carseldine – Chermside – Chermside West – Clayfield – Deagon – Eagle Farm – Everton Park – Fitzgibbon – Gaythorne – Geebung – Gordon Park – Grange – Hamilton – Hendra – Kalinga– Kedron – Keperra – Lutwyche – McDowall – Mitchelton – Myrtletown – Newmarket – Northgate – Nudgee – Nudgee Beach – Nundah – Pinkenba – Sandgate – Shorncliffe – Stafford – Stafford Heights – Taigum – Virginia – Wavell Heights – Wilston – Windsor – Wooloowin – Zillmere.
Will a credit check be required?
We can pre-asses your application without a credit check, however the lender will be required to do one upon application. We also will generally recommend we do one prior to the application as this helps us match you to the right lender.
Why get a low rate personal loan unsecured?
Getting a low rate will save you in interest, and make your regular repayments lower. Going for the unsecured option often suits people without a car or other security in their own name. There are times when someone may have a car available but doesn't wish to use it, for example, if they are planning to sell it in the near future.
Why not go straight to the lender?
In some cases, this is the best option. Most of the time, it's worth speaking to a Broker as they understand the ins-and-outs of lender policy and can often see if a loan will be declined prior to submitting anything. If there are multiple lenders that are likely to suit your situation, a Broker can also present you with the cheapest option, whilst letting you know the advantages/disadvantages of applying with their competitors.
When will I see the money?
After having a chat with our broker and providing all necessary documents, the funds are usually in your account within 24 - 48 hours.
The information provided in this website is for general education purposes only and does not constitute specialist advice. It should not be relied upon for the purposes of entering into any legal or financial commitments. Specific investment advice should be obtained from a suitably qualified professional before adopting any investment strategy. Whilst we aim to update our site frequently, interest rates change frequently, please contact us to confirm the latest offers. *The interest rate is available to approved applicants getting a fixed rate personal loan over 60 months. The comparison rate is based on a 5 year secured fixed rate loan of $30,000. WARNING: This comparison rate is true only for the examples given and may not include all fees and charges. Different terms, fees or other loan amounts might result in a different comparison rate. Applications for finance are subject to normal credit assessment. Brokerage not included. Conditions, fees & charges apply.